by Steve
The Buffalo Bills are still in rebuild mode and probably won't be big spenders come 4pm Tuesday March 13th, but we can dream. The Bills have roughly $25 million in
cap space
heading into big Tuesday(
here are the Bills free agents minus Johnson and Martin
). In the coming week we'll break down players available at need positions
For now here are the Bills needs heading into the spending spree: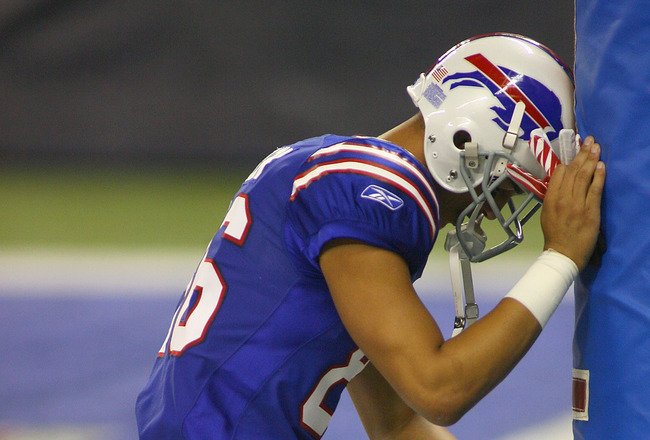 Wide Receiver
The Bills just locked down their #1 free agent and had to do it. But a quick review of the roster shows there is still a gaping hole at the position. There was a
report earlier in the week
that the Bills were still interested in Vincent Jackson after the SJ13 contract so clearly the Bills think it is a need too. Did slow David Nelson really show he is a #2 or #3? Dude needs to pack on 30 lbs and find a tight end number in the bin ASAP. Don Jones is injury prone and Marcus Easley is a myth at best until proven otherwise. Ruv Martin is a special teams player and Kamar Aiken's name is Kamar Aiken. VinJax is too expensive but we'll see whats out there.
Tight End
There isn't one offensive threat on this roster listed at tight end. Scott Chandler may be asking for too much money and is too un-athletic to give more than extra pocket change above the minimum wage. If Nix and Co. haven't noticed this is a tight end league now, huge hole at the position.
Offensive Tackle
Maybe the mailman's son (Demetrius Bell) will be brought back but as of now he isn't under contract. Chris Hairston isn't a legit left tackle despite the Bills sack stats. There is actually some depth over at right tackle so that is the only reason he is listed as a LT. My fear is that the Bills will use the #10 pick in the draft on this need.
Defensive End
Holy smokes this position is crying out for attention. Batten, Dotson, Eddins, Spenc Johnson? Are we serious? Merriman can be counted on for not being counted on and Chris Kelsay is, well, Chris Kelsay. Might be uber expensive if not address @10 come 4/26/12.
(wait why are there 8 DTs listed on the roster as of today?)
Linebacker (inside and out)
They seem to really like Kelvin Sheppard but there is zilch behind him. Outside is worse. Chris White is a young depth player, Moats is a one hit wonder, and Nick Barnett is solid. Huge need here probably second behind DE.
Everywhere else at least has enough bodies although not necessarily the best options. Can the Bills trust Leodis McKelvin, Terrance McGee and Justin Rogers opposite Drayton Florence? Is Center Eric Wood healthy or did they think Craig Urbik was a decent fill-in? Is Da'Norris Searcy an NFL player? The secondary probably needs another body.